Dr. Emilio Moran
Faculty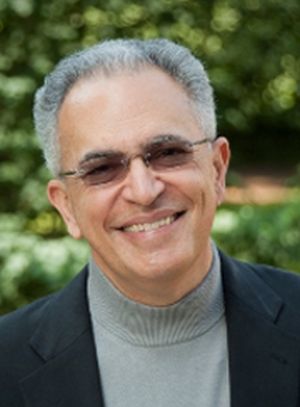 Distinguished Hannah Professor
Geography, Environment, and Spatial Sciences
BIOGRAPHY
Dr. Moran is John A. Hannah Distinguished Professor at the Center for Global Change and Earth Observations and a member of the Faculty in the Geography Department. He is on the editorial Board of PNAS, Current Opinion in Environmental Sustainability, Journal of Land Use Science, and is Editor for a Springer Book Series on Human-Environment Interactions. He is a member of the National Academy of Sciences of the U.S.A., a Fellow of the Linnean Society of London, and a Fellow of AAAS. He is the author of tem books, editor of 15 books, and author of more than 190 journal articles and book chapters.
---
RESEARCH INTERESTS
Dr. Moran's research focuses on human-environment interactions research, land use and land cover, and on the impacts of large-scale infrastructure projects on society and the environment. He is also interested in understanding how population migration and economic change affect sending and receiving societies, and how commodity trade affects land use and food security in sending and receiving societies. His work is profoundly interdisciplinary and links the biophysical and social sciences, and makes frequent use of satellite remote sensing, GIS and other geospatial technologies together with survey research and ethnographic methods.
---
CURRENT PROJECTS
Moran's work has been funded by NSF, NASA, NIH, NOAA, Fulbright, and FAPESP. He has addressed issues of Amazonian deforestation and land use/cover change; Deforestation and Reforestation in the State of Sao Paulo, Brazil; ENSO and its impact on Amazonian farmers; Population Structure and Land Use Change; and more recently the impact of the Belo Monte Dam construction on society and health (FAPESP); through Belmont Forum Funding, Food Security and Land Use Change; and with NSF Funding the coupled system of soybean trade between China and Brazil and its impact on sending and receiving societies.
---