Piero Sciusco
Students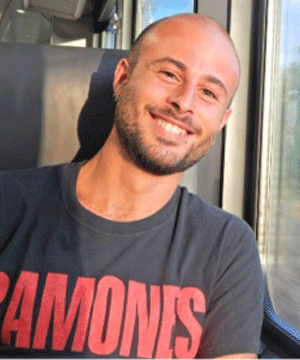 Department of Geography, Environment, and Spatial Sciences
2020 Recipient - Owen Gregg Global Climate Change Research Award
RESEARCH INTERESTS
In November 2022, Pietro successfully defended his Doctoral Dissertation entitled "Global Warming Impacts of Landscape Mosaic in Southwestern Michigan: A Cross-Scale Assessment of Climate Regulations of Albedo and Net Ecosystem Exchange".
As a student, Piero was part of Jiquan Chen's Landscape Ecology and Ecosystem Science-LEES Lab. He received his Master's Degree at the Department of Agricultural and Environmental Sciences (DISAAT), University of Bari. Pietro did an internship at Planetek Italia, an Italian company in the field of Earth Observation technologies, where he studied the fusion of radar, optical and hyperspectral data. His interest's research is to investigate the use of satellite data, such as ESA Sentinel-1 and -2 (i.e., multi-source imaging), to estimate ecological processes in agricultural and forest landscapes. In particular, his research is focused on understanding changing of above-ground C-fluxes across Kalamazoo watershed, Michigan, in both long-term and short-term analysis.

Besides studying and doing research, Pietro enjoys a variety of hobbies including insect collection, gardening, do-it-yourself, playing the drums and the guitar, skating, as well as technology.
---