Desertification and the cost of cattle grazing in Kazakhstan – CGCEO provides a geospatial perspective
August 21, 2019
Desertification presents "the greatest environmental challenge of our time", a looming "threat to global wellbeing" according to the UN's top drylands official Luc Gnacadja (Carrington 2010:1). Destructive and sometimes desperate farming and grazing practices, combined with climate change, have accelerated global land degradation leading to desertification in recent years. What does this mean for the country of Kazakhstan, with over 99% of the country's land classified as drylands and a government committed to ramping up livestock production and the meat value chain (Figure a)? Dr. Jiaguo Qi, together with colleagues at the U.S. Department of Agriculture and AgriTech Hub Kazakhstan, have been awarded a contract by the Asian Development Bank for $500,000 to help answer that question.
A lack of reliable data on rangeland health and associated water resources in Kazakhstan have prevented full understanding of this issue and, with it, the ability to adequately assess the major challenges involved. This MSU administered, multidisciplinary team will carry out research on the state of natural resources, animal health, productivity and farm management in the country's Akmola region. Simultaneously, the team will build local capacity in technical skills in using geo-information e-platforms, field-based ground-truthing data collection, remote sensing, field skills and modeling tools for rangeland assessments, and the ability to independently undertake rangeland assessments and recommendations thereafter.
Over the life of this project, spanning 2019-2020, the team's expertise in Landsat type satellite imagery, digital GIS based decision support systems, and drone-based data will provide a valuable spatial perspective on the status of rangelands in the country's Akmola region. At the same time, the team will make a critical contribution to building the skill sets of Kazak professionals working on these issues, thereby allowing related activities to continue after project completion.
While in Kazakhstan earlier this summer, Dr. Qi met with Prime Minister Askar Mamin and other government officials, who expressed the government's intention to achieve a 500% increase in cattle and sheep production over the next 10 years, with an eye to Chinese and Russian meat markets.  This effort could help to reverse the depopulation of rural areas and economic downturn that accompanied dissolution of the Soviet system.
For this effort to prove sustainable, however, the government must simultaneously exercise caution not to increase damaged and degraded rangelands, which may never fully recover. According to the UN, "When land degradation happens in the world's drylands, it often creates desert-like conditions. Globally, 24% of the land is degrading. About 1.5 billion people directly depend on these degrading areas. Nearly 20% of the degrading land is cropland, and 20-25% rangeland" (United Nations 2010:1). Increased understanding of the spatial dimensions of rangeland activity and associated land degradation can help unpack the multiple drivers of desertification and thereby lead to an evidence-based development of sustainable solutions. The ongoing work by Dr. Qi and his colleagues will make a significant contribution in this respect.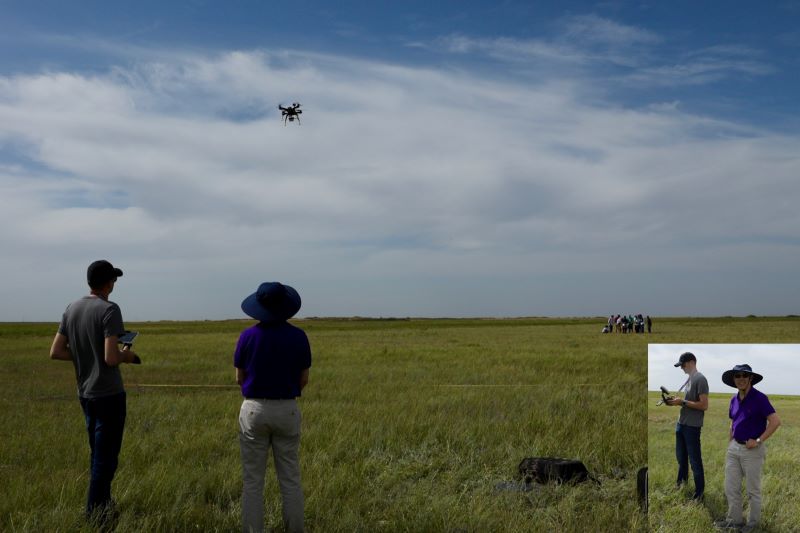 References:
Carrington 2010:1 https://www.theguardian.com/environment/2010/dec/16/desertification-climate-change) 
Mueller et al. 2014 https://www.researchgate.net/publication/299687231_Land_and_Water_Resources_of_Central_Asia_Their_Utilisation_and_Ecological_Status 
United Nations (2010) https://www.un.org/en/events/desertification_decade/index.shtml