Luce Foundation Grant Launches Interdisciplinary Program on Mekong Sustainability
July 27, 2020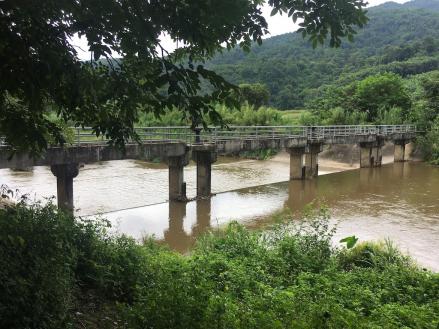 A Michigan State University interdisciplinary team of faculty and staff is working to foster environmental justice in Southeast Asia. The Henry Luce Foundation's Initiative on Southeast Asia, or LuceSEA, is providing $1 million in funding to help create the Mekong Culture WELL project. The Center for Global Change and Earth Observation leads two NASA-funded projects that the Mekong Culture WELL project will build upon.
Educational initiatives advanced through the project include research assistantships and internships abroad, curricular enrichment in the form of documentary ethnography workshops and interdisciplinary training, and expanded Southeast Asia-focused courses. Thai and Khmer (Cambodian) language instruction will be added to MSU's existing Vietnamese program.
The project will integrate satellite and local mapping of the Mekong River to determine how climate change and hydropower damming are reshaping communities in downstream regions. It will seek to convey how those communities can forge unique cultural visions of food and environmental justice.
For more information, please visit: https://bit.ly/39tOQgo