China and the World: China's Conservation Policies after Rapid Economic Development and Global Impact
March 30, 2022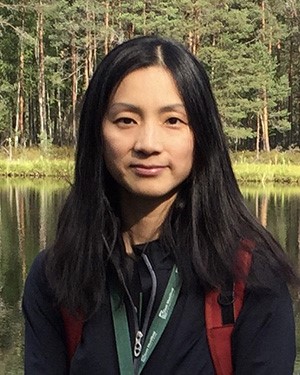 Peilei Fan, Interim Director of the Center for Global Change and Earth Observations (CGCEO) at Michigan State University (MSU), and Jiaguo Qi, former CGCEO director, are joining forces with the Center on China's Economy and Institutions at Stanford University and collaborators at the Chinese Academy of Sciences to detail research related to China's conservation policies following rapid economic development. Research will be discussed as part of an event entitled "China and the World: Beyond the Headlines."
The Office of China Programs, a unit of the International Studies & Programs at Michigan State University is offering this event as part of a recurring symposium series this spring that examines several high profile topics about China's emerging presence in the world to offer complexity, divergent and multiple perspectives, and analytic insight about China that goes beyond the headlines. The goal is a public discussion grounded in scholarship that makes possible open and informed dialogue. Panels will focus on relevant and timely topics related to China and will allow ample time for Q&A. Audience members are also welcome to suggest topics for future panels. This series is free and open to the public.
Peilei Fan is the interim director at the Center for Global Change and Earth Observation and a professor of Urban and Regional Planning at MSU. Dr. Fan has served as a consultant/economist for the United Nations University –World Institute of Development Economics Research and the Asian Development Bank. She is the Secretary-General of the International Association of Landscape Ecology (IALE), the Deputy of Landscape Ecology Working Party of the International Union of Forest Research Organizations (IUFRO), and a Public Intellectuals Program Fellow of the National Committee on US-China Relations. She is passionate about achieving sustainability for cities and regions through efficient, just, and green processes and outcomes. Her work focuses on environment, innovation, and human well-being.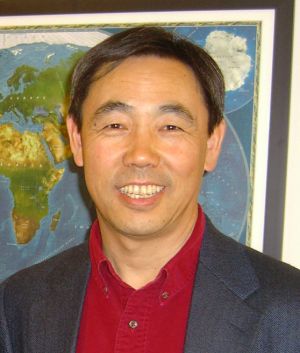 Jiaguo Qi is the Director of the Asia Hub Network, which features over 20 partner institutions across Asia, focusing on Water-Energy-Food nexus research. He is also Co-Director of MSU's Office of China Programs. His research focuses on two main areas: 1) integrating biophysical and social processes and methods in understanding land use and land cover change, and 2) transforming data into information and knowledge. Understanding the coupling of nature and human systems is important in his global change research. Dr. Qi directed the Center for Global Change and Earth Observation for many years.
In addition to Drs. Fan and Qi, the session will feature opening remarks from Douglas Gage, Vice President for the Office of Research and Innovation at MSU, and Scott Rozelle, Co-Director of Stanford's Center on China's Economy and Institutions (SCCEI). Additional MSU participants include Jianguo "Jack" Liu, a human-environment scientist and sustainability scholar who holds the Rachel Carson Chair in Sustainability and is a University Distinguished Professor and director of the Center for Systems Integration and Sustainability at MSU, and Steve Pueppke, a faculty member in the Center for Global Change and Earth Observations, the Center for European, Russian and Eurasian Studies, and Professor of Plant, Soil and Microbial Sciences at MSU.
This series is co-sponsored by the MSU APA Studies Program, African Studies Center, Asian Studies Center, Broad China Business Society, Chinese Faculty Club, College of Agriculture and Natural Resources, College of Engineering, International Business Center, International Studies & Programs, Office of International Studies in Education, and the Office of Research and Innovation.
This session will take place on March 30, 2022, at 7:30 PM. To learn more about this ongoing series and to register for this event, please visit https://china.isp.msu.edu/get-engaged/china-and-world/.