Center for Global Change and Earth Observation Researchers Attend Launch of Landsat 9 Satellite
October 4, 2021
Dr. David Roy and MSU researchers Drs. Haiyan Huang, Vitor Martins, and Lin Yan with the Center for Global Change and Earth Observations attended the successful September 27, 2021, launch of the Landsat-9 Earth Observation mission at Vandenberg Air Force Base in California. The Earth-observing satellite, developed by the U.S. Geological Survey (USGS) and the National Aeronautics and Space Administration (NASA), is expected to provide significant improvements to Earth observation capabilities and expand the unparalleled record of Earth's changing landscapes provided throughout the history of the Landsat program. The Landsat-9 mission continues the longest environmental satellite record stretching back five decades to the July 1972 launch of Landsat-1. The Landsat satellite series is the ultimate record of global change and has cataloged the planets changing forest, desert, ice, and agricultural cover.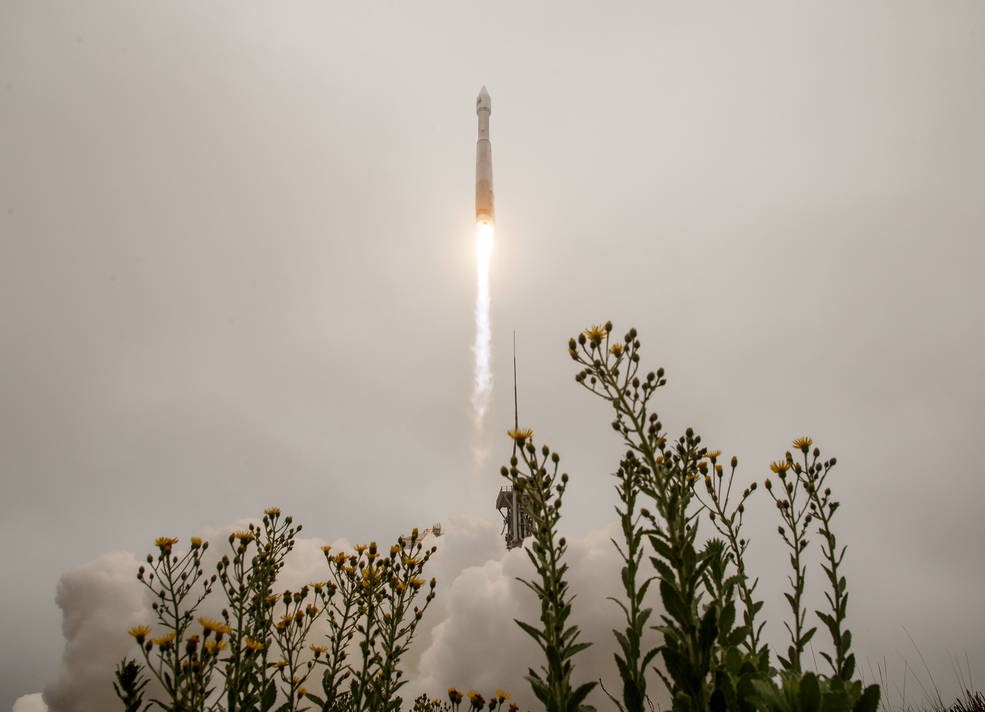 "It was a great launch, although unlike the Landsat-8 launch in 2013, it was a foggy morning, so we only saw the initial exhaust flare before the rocket, and the Landsat 9 satellite payload disappeared into the fog," said Dr. Roy, co-lead of the USGS/NASA Landsat Science Team, and professor in the Department of Geography, Environment, and Spatial Science at MSU.  "It was amazing how loud it was," said Dr. Haiyan Huang, who, despite the fog, thought that the launch was a rare opportunity to participate in U.S. Earth Observation history.  The MSU team attended a number of invited meetings after the launch, including a "Ladies of Landsat" meeting featuring a conversation with Virginia Norwood, who was the pioneering female engineer who invented the first multispectral scanner used on Landsat-1 in 1972.  At the NASA post-launch debrief and evening reception, the satellite and sensor systems were declared healthy. "We have been following the engineering reports. In the first 48 hours since launch, the early activation of the system has been normal and preliminary initialization of the system is complete. The engineers will continue system initialization and begin spacecraft checkout with the first Landsat-9 images sensed in about three weeks." said Dr. Lin Yan.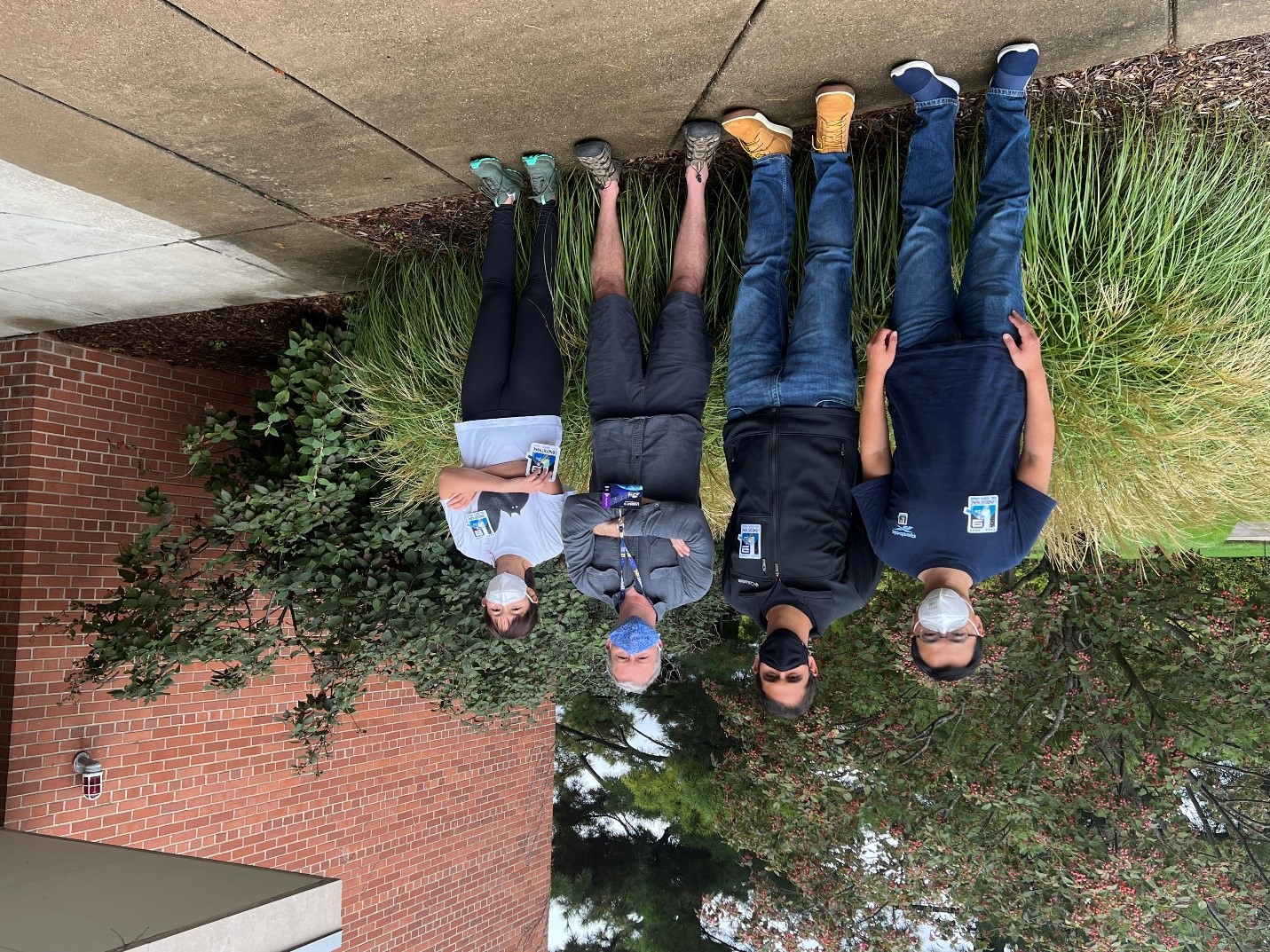 "Landsat-9, together with the Landsat-8 mission that is currently on orbit and operational, will provide 8-day global 30-meter multispectral coverage used to monitor, understand, and manage the Earth's resources," said Dr. Vitor Martins, whose research is focused on using machine learning to extract information from satellite time series. "This was a happy and satisfying week," said Dr. Roy, who also noted that the Landsat Science Team is providing feedback to the government concerning the specifications of the next Landsat mission that will build on the Landsat record and is scheduled for a launch at the end of the decade.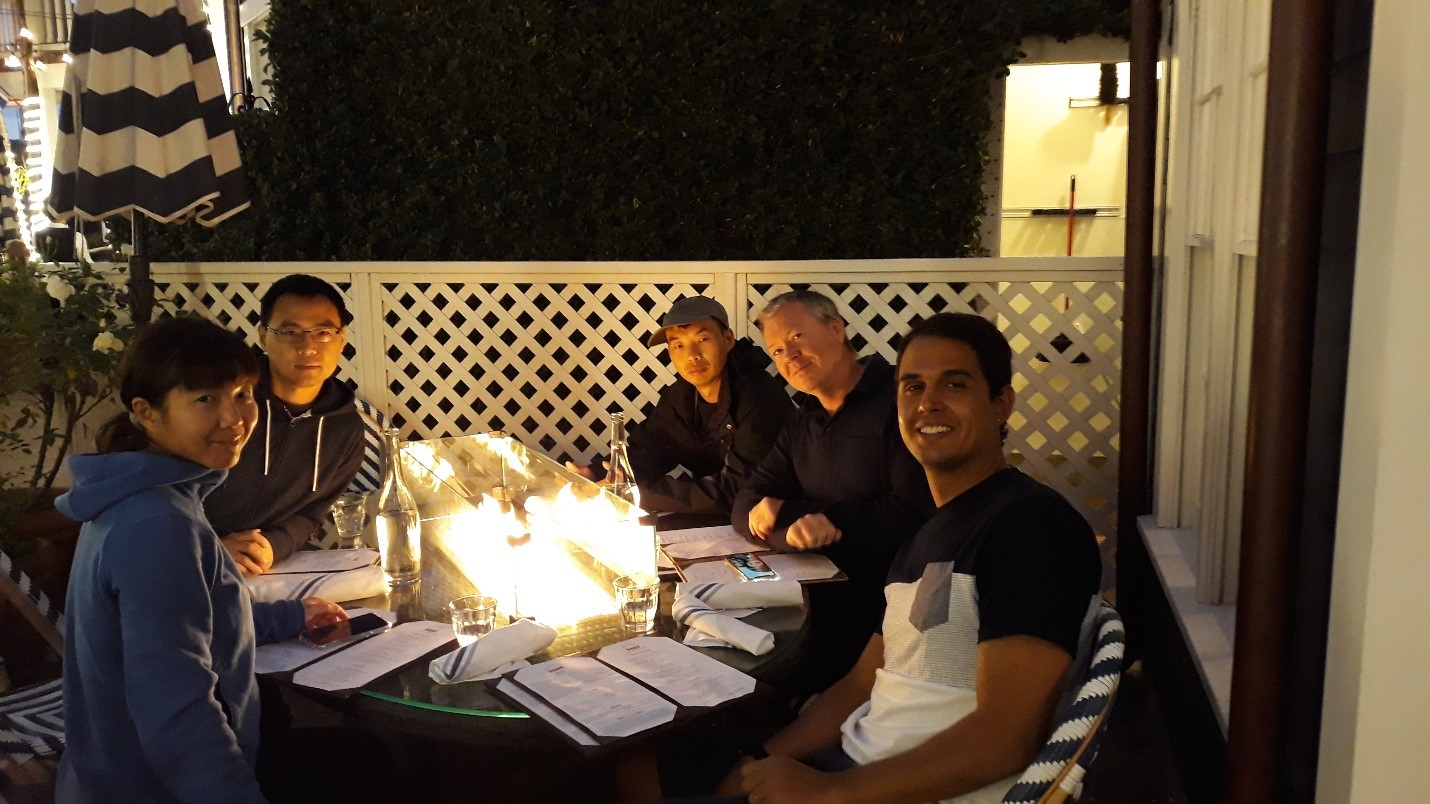 For additional information about Landsat-9, please visit https://www.nasa.gov/specials/landsat/.