Ornithological Applications Journal Increases Impact Factor and Earns Top Global Ranking
August 16, 2022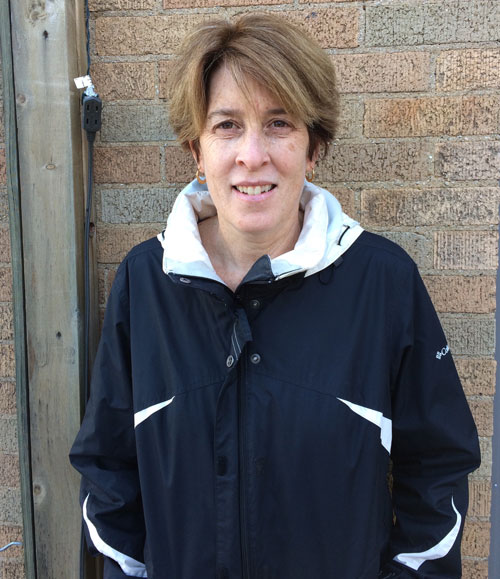 The Center for Global Change and Earth Observations at Michigan State University is excited to learn that Ornithological Applications, a key journal in the field of Ornithology edited by core faculty member Dr. Catherine Lindell, has increased its Journal Impact Factor (JIF) and been ranked by Clarivate as the top scientific journal globally in the Ornithology category, out of 29 ornithology journals. Clarivate, a world leader in providing information and insights to accelerate the pace of innovation, announced the ranking as part of its annual Journal Citation Reports (JSCR). The yearly JCR release is designed to enable the research community to evaluate the world's high-quality academic journals using a range of indicators, descriptive data and visualizations. The reports are used extensively by academic publishers across the globe to understand the scholarly impact of their journals relative to their field and promote them to the research community. 
Lindell, an Associate Professor with the Center for Global Change and Earth Observations and the Department of Integrative Biology, has served as the 15th Editor-in-Chief of Ornithological Applications, previously known as The Condor, since 2019. The journal is one of two peer-reviewed periodicals published by the American Ornithology Society. Dr. Lindell is also the first woman to lead the publication in its 120-year history.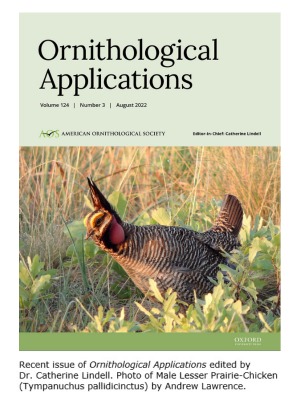 "I am really pleased with the increased impact factor. This news means that the articles we publish are being cited more often and that the research conducted by our authors is shaping the conservation and management of birds around the world," said Lindell. "Given declining populations of many bird species, and the important roles they play, such as seed dispersal, consumption of crop pests, and providing recreational activities, it is critical that we continue to pursue the knowledge that will help us maintain the habitats birds need to thrive."
Ornithological Applications publishes original research, syntheses, and assessments from all parts of the globe focusing on the application of scientific theory, ornithological knowledge, and methods to the conservation and management of birds and to policy. The journal also seeks social science studies and interdisciplinary papers that integrate biological, social, and/or economic data to document the value of ecosystem services provided by birds, the consequences of particular conservation actions, or the impact of energy projects on birds.
Congratulations to Dr. Lindell and the team at Ornithological Applications!